Welcome to
LaForge Encore Theatre Company!
LaForge Encore Theatre Company is a non-profit organization dedicated to bringing high level theatre to the residents of Tooele City.
CURRENT PRODUCTION!
The Man of La Mancha
Click HERE to purchase tickets!
Please note: Man of La Mancha contains adult themes and is not recommended for children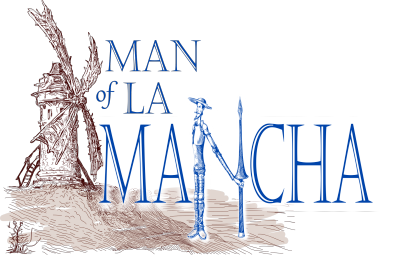 Performance dates are: JUNE 15, 16, 17, 18, 20, 21, 22, 23, 24, 25 of 2016.
Click HERE for Production Staff information.
BLOG Section!
Please take a look at our Blog section for the most recent news, or just browse through the posts to see what we've been up to!
Join Our Online Community
LaForge Encore Theatre Company can now be followed on Facebook! Click on the links below to be taken to the fan site: